Long-time readers of my newsletter might know that I had a long and emotional custody battle with The Kid's father, which eventually led me to law school. Seriously, becoming an attorney was much cheaper than paying my legal fees to a custody attorney. So this Mother's Day, I decided to write about these 17 famous moms who have gone through custody battles and ultimately lost.
Britney Spears
Probably the most famous mom who lost custody is Britney Spears, the pop icon and former Disney star. Britney has had a highly publicized custody battle with ex-husband Kevin Federline over their two sons.
In 2007, Spears lost physical custody of her children due to concerns about her mental health and substance abuse issues. Federline was granted sole custody, but Spears has since regained some custody and has been working on rebuilding her relationship with her children. The custody battle was a major factor in Spears' highly publicized breakdown in 2007.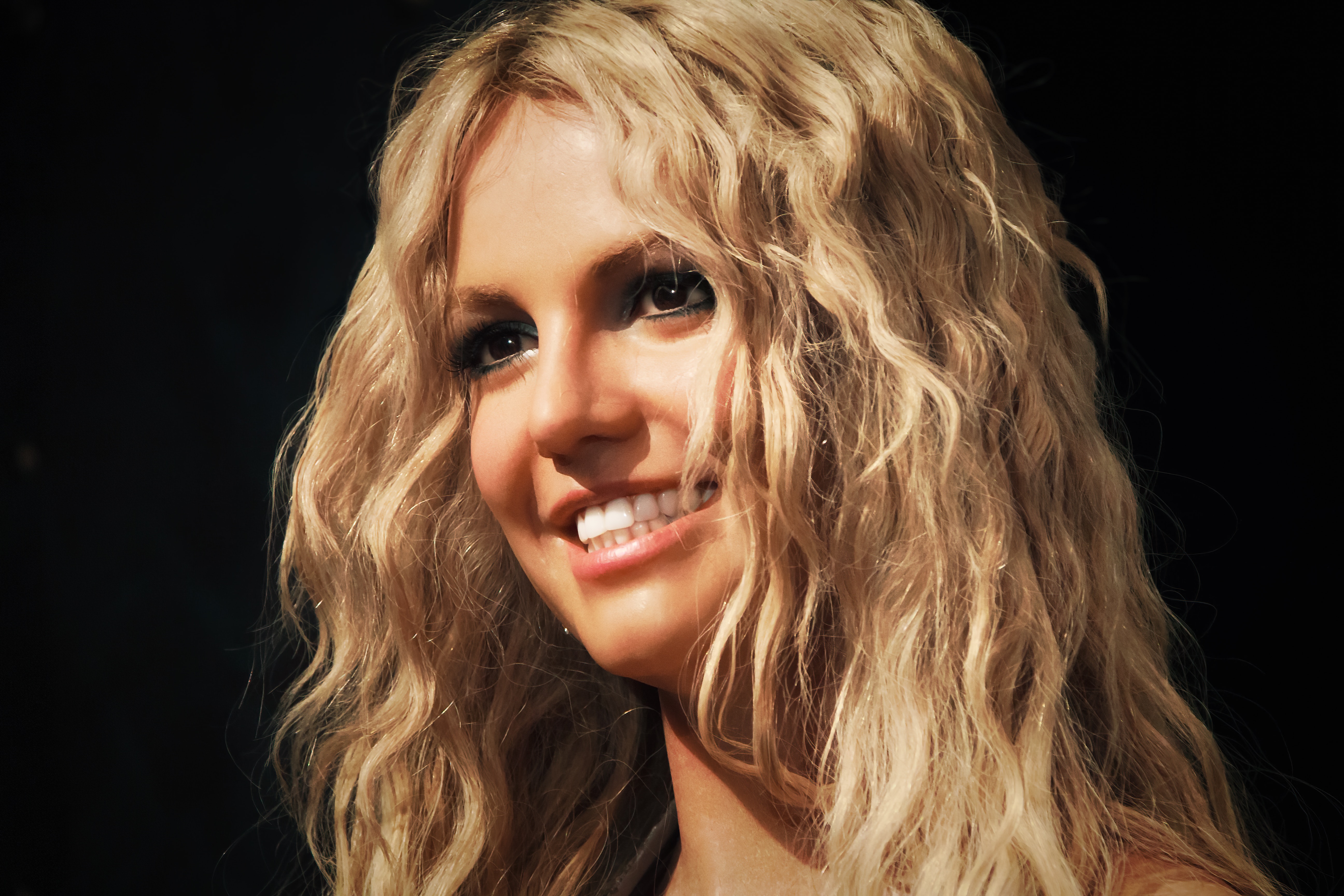 Courtney Love
Courtney Love, the lead singer of the band Hole and widow of Nirvana frontman Kurt Cobain, has had a tumultuous personal life, including a highly publicized custody battle over her daughter with Cobain, Frances Bean.
Love lost custody of Frances in 2009 due to concerns about her drug use and erratic behavior. The court has appointed Kurt Cobain's mother, Wendy O'Connor, and his sister, Kimberly Dawn Cobain, to watch over the minor.
Kelly Rutherford
Kelly Rutherford, best known for her role on the TV show Gossip Girl, had a highly publicized custody battle with her ex-husband Daniel Giersch over their two children.
In 2012, a California judge ruled that the children should live with Giersch in Monoco, as his visa had been revoked and he was unable to enter the United States. Rutherford fought the decision, but ultimately lost custody of her children. She has continued to fight for custody and visitation rights, but the legal battle has been ongoing for years.
Sharon Stone
Sharon Stone, known for her roles in Basic Instinct and Casino, had a custody battle with her ex-husband Phil Bronstein over their adopted son Roan.
In 2008, a judge ruled that Bronstein would have primary physical custody of Roan, while Stone would have visitation rights. Stone appealed the decision, but ultimately lost the case. She has since adopted two more children and has been involved in various advocacy efforts for children's rights.
Recently, she has come out to say that her role in a racy movie was part of the reason she lost custody of her son. "I lost custody of my child. When the judge asked my child — my tiny little, tiny boy, 'Do you know your mother makes sex movies?'"
Brooke Mueller
Actress Brooke Mueller, ex-wife of actor Charlie Sheen, had a highly publicized custody battle over their twin sons Bob and Max. Mueller struggled with substance abuse issues and was placed in rehab multiple times, leading to Sheen gaining temporary custody of the boys.
However, in 2013, Mueller regained custody and Sheen's visitation rights were limited.
The following year, Mueller lost custody again after being placed on an involuntary psychiatric hold. Sheen's second ex-wife, Denise Richards, was granted temporary custody of the boys. However, Richards later asked for the boys to be removed, alleging they were "violent and sadistic." They then lived with Mueller's parents. I could not find any information about who currently has custody of the boys, although Charlie Sheen has been spotted with them.
Lisa Bonet
Lenny Kravitz and Lisa Bonet's marriage was short-lived, but it did produce a daughter named Zoe. Their relationship was closely watched by the media, and their daughter often found herself in the spotlight. Despite the attention, Lenny and Lisa worked hard to co-parent their child, even after their divorce. Initially, they shared custody of Zoe, with the young girl splitting her time between her mother and father.
When Zoe turned 11, she made the decision to live with her father full-time. This was a big change for the family, but Lenny and Zoe were excited to have more time together. Lisa was supportive of Zoe's decision, but it was still a difficult adjustment for her to make. Ultimately, Lenny was granted primary custody of Zoe, but Lisa was entitled to visitation rights during the summer months. Despite the challenges, the family remained close and supportive of one another, with Lenny and Lisa always putting their daughter's well-being first.
Janine Lindemulder
The pornographic actress and model, Janine Lindemulder, was no stranger to the public eye, having made a name for herself in the adult entertainment industry. In 2002, she took her fame to new heights when she married Jesse James, founder of West Coast Choppers, in a televised ceremony for the Discovery Channel. Their nuptials were the talk of the town, but it soon became apparent that their marriage was not built to last. After only two years, the couple called it quits and filed for divorce in 2004.
The end of their marriage was not the end of their legal battles, however. The couple engaged in a lengthy custody dispute over their daughter, Sunny. The situation was made more complicated by Jesse's history of domestic violence, including an arrest for assaulting Janine. Despite this, Jesse was awarded full custody of Sunny in 2011, a decision that shocked many onlookers. Some speculated that Jesse's then-wife, the acclaimed actress Sandra Bullock, played a role in his victory in the custody battle. Others pointed out that Janine's struggles with substance abuse may have played a role in the judge's decision.
Kim Delaney
Kim Delaney had become a household name thanks to her role on the hit TV show NYPD Blue, where she played the character Detective Diane Russell. She lost custody of her son Jack Cortese in 2005 when the teenager testified against his mother in court, describing her erratic behavior and expressing his desire to live with his father, Joe Cortese.
Jennifer Hudson
Jennifer Hudson, an award-winning singer and actress, has recently lost primary custody of her 8-year-old son, David Jr. According to TMZ, the courts granted custody to Hudson's ex-fiancé, David Otunga, citing his ability to be a more present parent. This decision was influenced by Hudson's busy schedule, which currently includes her role as a judge on The Voice U.K, as well as her ongoing music and acting career.
Tamra Judge
Tamra Judge rose to fame as a cast member on the hit reality show, The Real Housewives of Orange County. Despite being granted joint custody of their three children, including Sidney, the teenager expressed a desire to live with her father full-time. Judge ultimately allowed Sidney to move in with her father, effectively granting him full custody. This decision was not made by a judge, but rather by Judge herself, who wanted to do what was best for her daughter.
Lisa Marie Presley
The daughter of Elvis Presley, Lisa Marie was no stranger to the drugs and rock 'n' roll lifestyle that did her father in. Lisa Marie originally lost custody when she checked herself into rehab, and then later when she publicly accused her ex-husband, Michael Lockwood, of having child pornography.
Hayden Panettiere
Hayden Panettiere, an American actress known for her role on Heroes recently made a comeback to Hollywood after a hiatus from the spotlight. The actress opened up about her personal life on Facebook Watch's Red Table Talk, and she shared details about losing custody of her daughter, Kaya. "It was the worst, signing those papers, like the most heartbreaking thing I've ever, ever had to do in my life," Panettiere said about the custody agreement with Wladimir Klitschko, a former professional boxer, full custody of their daughter.
She revealed that her struggle with postpartum depression, coupled with her battle with addiction, had taken a toll on her ability to be a present parent to her daughter.
Mel B
Mel B, the former Spice Girl, and her ex-husband Stephen Belafonte have been involved in a highly publicized custody battle over their daughter Madison. The couple's marriage ended in a bitter divorce in 2017, and since then, they have been embroiled in a legal battle over custody and visitation rights. The court has granted joint legal custody to the former couple, but physical custody remains a contentious issue.
In a recent filing, Belafonte asked the court to grant him to relocate to Miami, stating that he has 82% custody time of their daughter.
Mama June
Mama June, the reality TV star of Here Comes Honey Boo Boo, lost custody of her daughter, Alana Thompson (also known as "Honey Boo Boo"), to her ex-partner Sugar Bear. The decision was made in 2019 after Mama June was arrested on drug charges along with her boyfriend, Geno Doak. The couple's drug addiction had caused them to lose custody of Alana, and Sugar Bear was awarded primary custody.
Mama June has since gone through rehab and tried to regain custody of her daughter. However, a judge in Georgia has recently granted Lauryn "Pumpkin" Shannon sole custody of her younger sister Alana Thompson with permission from Sugar Bear. Mama June, has limited visitation rights.
Tatum O'Neal
Former child star and actress Tatum O'Neal had a tumultuous custody battle with her ex-husband John McEnroe over their children, Kevin, Sean, and Emily, in 1995. At the time, O'Neal was struggling with heroin addiction, which resulted in her losing custody of the children to McEnroe. Despite undergoing several attempts at rehab, she was subjected to court-mandated drug testing and supervised visits.
Jody Lynne Claman
Jody Lynne Claman rose to fame on the reality TV series, The Real Housewives of Vancouver, which premiered in 2012. Claman lost sole custody of her 8-year-old daughter to the girl's father, Eran Friedlander, and was ordered by a judge to pay nearly $600,000 in damages. Despite being granted joint custody, Claman breached the custody arrangement and was found in contempt of court. The courts eventually granted Friedlander sole custody.
Amber Portwood
Following a tumultuous custody battle between Teen Mom star Amber Portwood and her ex, Andrew Glennon, an Indiana judge ruled in July that Glennon would be granted sole custody of their four-year-old son, James. As part of the ruling, the judge also granted Glennon's petition to relocate with James to California. Recently, Portwood was granted "liberal telephone calls and or FaceTime communication with the child."
The judge took particular interest in Amber's latest book So You're Crazy, Too?, which had been published just a few weeks before the custody hearings with Andrew. "Amber discusses her significant history of substance abuse, her history of domestic violence, her volatile attitude and proclivity for aggression, her extensive mental health issues, and her belief that the in-patient facility she attended for anger management should have been for drug use," she wrote in the judgment.
Celebrities Are Human, Too
Although many of us revere celebrities, they are human, with human emotions, conflicts, and grudges. I think of the children in these cases, as their parents' custody battles are in the limelight.