What are the Supreme Court decisions on marriage equality? For many, marriage equality means the legalization of gay marriage from Obergefell v. Hodges in 2015. But it began much earlier than that. Last year for Valentine's Day, I wrote a series of decisions about marriage or relationships.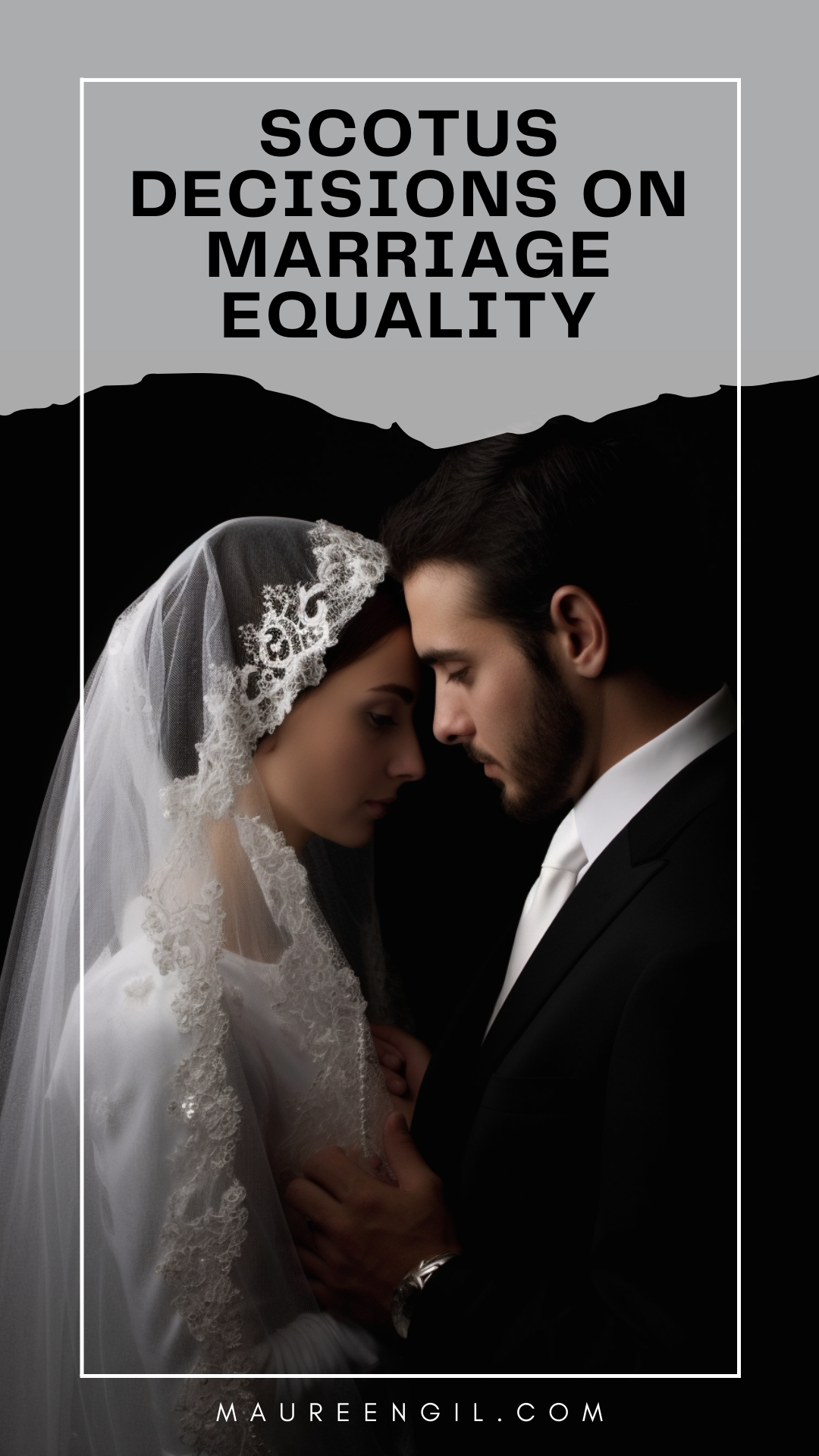 The fight for marriage equality began with Loving v. Virginia, the case involving the marriage of Richard Loving (a white man) to Mildred Jeter (a Black woman). Although we have a long way to go, we end with Obergefell v. Hodges, the 2015 case that legalized gay marriage.
What cases were between the two to help equalize marriage?